Current offers
Mother's day special offer
Treat your mother or yourself to a Blissful Body massage!
£10 off gift vouchers purchased before 15/03.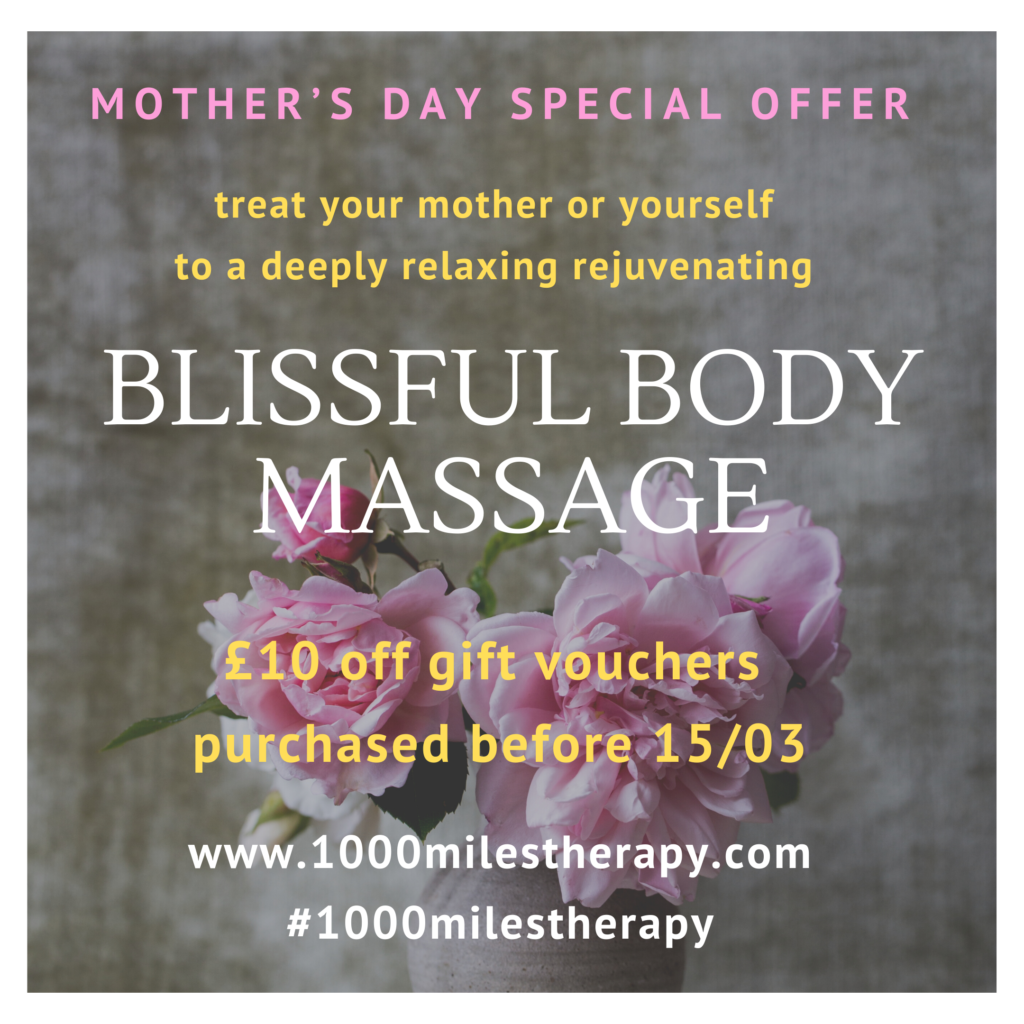 Ongoing offer: refer a friend and get a 25% discount each
I love giving and receiving Ayurvedic massage,
I see its therapeutic benefits on a daily basis, and
I want it to be more widespread in our area
If you've enjoyed your experience and want to recommend Ayurvedic massage to a friend, they can have their first massage session with a 25% discount. Once your friend has got their massage, you will get a 25% discount off your next treatment.