Ayurveda in Cambridgeshire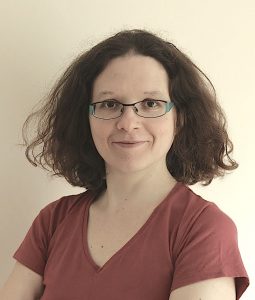 Hello, I am Nadezda Kovalevskaya, PhD, the Ayurvedic practitioner, Massage and Yoga therapist at 1000 Miles Therapy.
I am helping people move out of imbalance and find their way back to balance to enjoy their life in full.
Whether one is living with a chronic or undiagnosed condition, great relief can be achieved by changing diet and lifestyle. There is a myriad of modern diets which work for some people and don't work for others, or are only effective temporarily and stop working after a period of time. This can be very frustrating. The Ayurvedic approach, combined with my experience in biochemical research, allows one to avoid this frustration.
I offer a concise nutrition plan and herbal supplements that are specific to the person's current condition and situation. I take into account different factors that contribute to the person's condition and offer lifestyle changes and techniques that will improve their emotional and mental wellbeing. In addition to proper nutrition and herbs, getting back to balance can be beneficially supported by Ayurvedic massage and Yoga therapy, two other services that I offer.
Clinic days in September 2019:
06/09 - Friday 10:00 - 13:00

13/09 - Friday 10:00 - 13:00

27/09 - Friday 10:00 - 13:00

27/09 - Friday 17:00 - 20:00


Clinic days in October 2019:
04/10 - Friday 10:00 - 13:00

04/10 - Friday 17:00 - 20:00

18/10 - Friday 10:00 - 13:00

18/10 - Friday 17:00 - 20:00
Location: St Ives Wellness Centre, 1 East Street, St Ives, Cambridgeshire, PE27 5PB
Contact information:
To make an appointment or ask a question call 07564 720352 (10:00 – 18:00), e-mail info@1000milestherapy.com or use this contact form.
Our page on Facebook: