Systemic health and wellness
Welcome to 1000 Miles Therapy!
When you are not feeling well – whether it is a chronic or undiagnosed condition – great relief can be achieved by changing diet, taking medicinal herbs and adopting a healthy lifestyle.
Somatic therapies that provide deep relaxation and restore circulation, like Ayurvedic massage and Yoga therapy, help the body enter self-healing mode and promote health and wellness.
These simple yet underestimated solutions can transform your life and get you to the level of wellbeing you never considered possible.
Meet your practitioner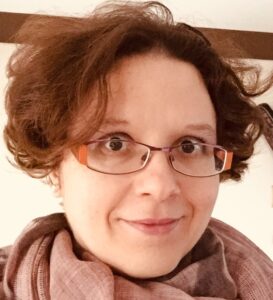 I am Nadezda Kovalevskaya, PhD — chemist turned Ayurvedic practitioner, Massage and Yoga therapist. Before starting my Ayurvedic practice in 2016, I was doing biochemical research, studying mechanisms of drug action, and working for a genomic medicine company. If you want to know more please see this page.
At some point in my own healing journey, I could no longer ignore limitations of the mechanistic scientific approach and pharmacological medicine. Therefore, with all my enthusiasm for research and studies, I got into holistic disciplines and the results don't stop to amaze me ever since. My goal is to help people move out of imbalance and make a few steps towards their own balance to enjoy their life in full.
Individual systemic approach
There is a myriad of modern diets which work for some people and don't work for others, or are only effective temporarily and stop working after a period of time. The same applies to healthy lifestyle: it is not just about eating the right foods, exercising, and thinking positively. Our everyday experience and common sense shows us that what is good for one person may be detrimental for another. How could you find out what is right for you at this period of your life?
I offer a concise nutrition plan and herbal supplements that are specific to your condition and situation. In addition to nutritition and herbs, I also take into account different factors that contribute to your condition and offer simple lifestyle changes and techniques that improve your physical, emotional and mental wellbeing.
I also offer Ayurvedic massage and Yoga therapy – two complementary methods that can be of great support on your way back to balance. Both methods can be used independently from nutrition therapy.
About my methods
In my practice, I use Ayurvedic approach and combine it with my experience in biochemical research.
Ayurveda is the oldest medical system, it originated in India and has been practised for over 5000 years. It is a holistic medical system that takes into account the whole person, with their individual traits and circumstances, rather than reducing diseases to the physical body parts out of context. This offers a truly personalised approach to patients.
Yoga is a sister discipline of Ayurveda. Its main area of study is consciousness that is manifested through the physical body. The 'side effects' of Yogic practice often include cessation of pain, more energy, deeper connection to the body, stability of mind, higher concentration, improved sleep and many more.
It should be noted that Yoga has very little to do with fitness yoga that is mainly practised in the West. My Yoga therapy sessions are designed for literally any abilities, body shapes and energy levels.
More about my services
Clinic days in 2019

DECEMBER



06/12 - Friday 10:00 - 13:00 

06/12 - Friday 17:00 - 20:00 

20/12 - Friday 10:00 - 13:00 

27/12 - Friday 10:00 - 13:00
Location
St Ives Wellness Centre, 1 East Street, St Ives, Cambridgeshire, PE27 5PB
Contact information
To make an appointment or ask a question call 07564 720352 (Mo-Fri 10:00 – 18:00), e-mail info@1000milestherapy.com or use this contact form.