Systemic health and wellbeing
Welcome to 1000 Miles Therapy!
When you are not feeling well – whether it is a chronic or undiagnosed condition – great relief can be achieved by changing diet, taking medicinal herbs and adopting a healthy lifestyle. Somatic therapies and practices like massage and Yoga can be of great help, too.
There is a myriad of modern diets which work for some people and don't work for others, or are only effective temporarily and stop working after a period of time. The same applies to healthy lifestyle: it is not just about eating the right foods and exercising. Neither is it about positive thinking.
In addition, our everyday experience and common sense shows us that what is good for one person may be detrimental for another. How could you find out what is right for you and avoid frustration? The Ayurvedic approach, combined with my experience in biochemical research, allows you to do that.
Meet your practitioner: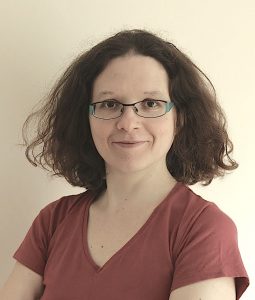 I am Nadezda Kovalevskaya, PhD — biochemist turned Ayurvedic practitioner, Massage and Yoga therapist.
My goal is to help people move out of imbalance and find their way back to balance to enjoy their life in full. I do this by combining ancient wisdom with modern science.
I offer a concise nutrition plan and herbal supplements that are specific to your condition and situation. In my view, nutrition differs from a diet in several ways. Firstly, the food that we eat must be tasty, pleasing to our senses and provide all the nutrients our body needs. Secondly, there is no "punishing element" in it – in the sense that when we follow a diet we often have to avoid foods that we love and eat what we don't find appealing. Thirdly, a diet is usually only temporary, whereas proper nutrition can become your daily habit, stay with you for good and sustainably change your life for the better.
This Ayurvedic principle reflects the essence of proper nutrition:
If there is proper nutrition, no medicine is needed.
If there is no proper nutrition, no medicine will help.
In addition to nutritition and herbs, I also take into account different factors that contribute to your condition and offer simple lifestyle changes and techniques that will improve your physical, emotional and mental wellbeing. In addition to nutrition, herbs and lifestyle changes, Ayurvedic massage and Yoga therapy can be of great support on your way back to balance.
More about my services:
Clinic days in 2019:

NOVEMBER



08/11 - Friday 10:00 - 13:00 





08/11 - Friday 17:00 - 20:00 





15/11 - Friday 

10:00 - 13:00 



22/11 - Friday 10:00 - 13:00



DECEMBER



06/12 - Friday 10:00 - 13:00 

06/12 - Friday 17:00 - 20:00 

20/12 - Friday 10:00 - 13:00 

27/12 - Friday 10:00 - 13:00
Location:
St Ives Wellness Centre, 1 East Street, St Ives, Cambridgeshire, PE27 5PB
Contact information:
To make an appointment or ask a question call 07564 720352 (Mo-Fri 10:00 – 18:00), e-mail info@1000milestherapy.com or use this contact form.